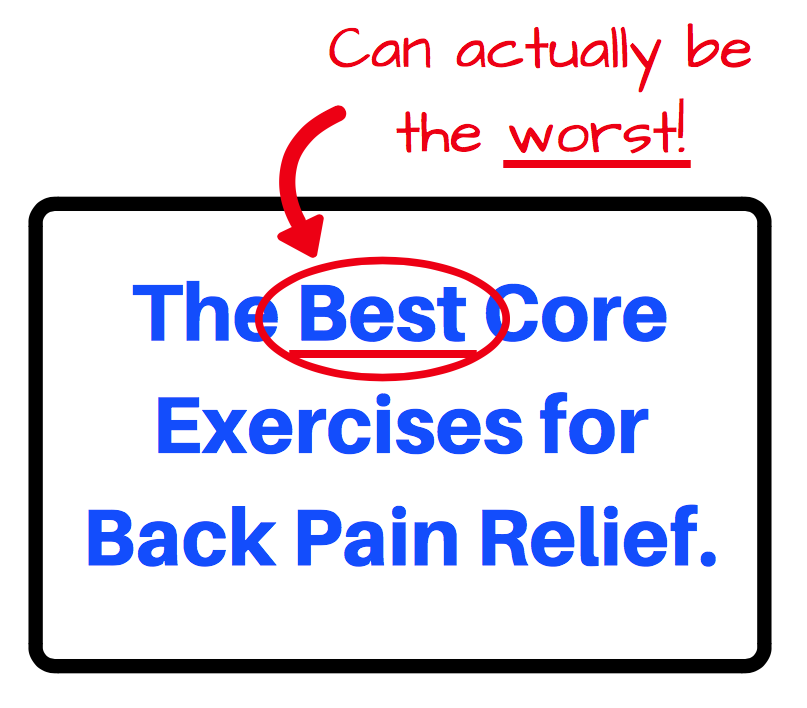 If you were to google "core exercises for back pain" right now you would get a couple articles from webmd.com and Spine-health.com's site talking about generic exercises they prescribe to any and all who are willing to click and consume what they have to say. It drives me crazy because like any other normal human being typically the first thing that pops up in google is the first thing we go to seek answers to our questions from. It's because of this that millions of back pain sufferers are having the wool pulled over their eyes and guided down a path with zero chance of getting the relief they want and deserve.
This freaking drives me crazy.
Today we are going to bust the medical and fitness industry-wide open and explain why you can't always apply what the guru's are saying.