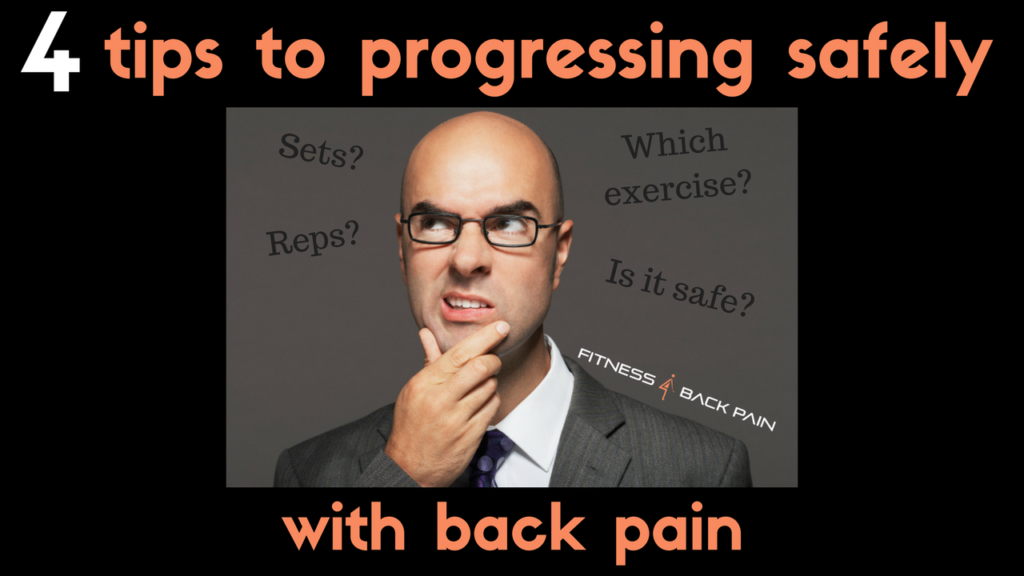 When it comes to lower back pain and following an at home rehab program, I have narrowed it down to 2 things that play a major role in the amount of success most people either see or don't see.
Number 1: Not knowing if what they are doing is the BEST thing for them.
Number 2: Not knowing when it is safe for them to progress to the next "level" or exercise.
Today, I want to shed some light on a few areas that need to stay in sharp focus if you're going to venture out on your own and attack this back pain once and for all. My focus for today is for you to leave with a little more confidence in whether or not you are on the right track and progressing safely. If you're still not sure if this article is for you then answer this question. Do you find yourself thinking or saying any of the things below?
1 – How do you know which exercises to start with if my lower back hurts?
2 – When should I try a more challenging exercise? How do I know if my lower back is ready to progress?
3 – How do I know if my lower back is ready to progress?
If so, you are at the right place!