Harmoni Standing Desk Review: Best standing desk for back pain?
If you spend a lot of time sitting in front of your computer for work and your back is killing you, I highly suggest you consider something like this.
I spent two years in a bull room as a Health IT Recruiter during one of the most painful (physical back pain) seasons of my life.
One of the first things I implemented was cycling between sitting and standing more.
Due to my bullish "work hard and push through the pain" mentality, I needed something to help balance the amount of time I spent sitting while working on getting myself off of my pain cycle.
I couldn't bring in a bulky stand-up desk, so I improvised with empty boxes.
It looked ridiculous, but it helped me begin to regain control over my pain cycle in a big way.
I recently was introduced to a company that makes a product that would have changed my life during my cardboard box days, and I wanted to share it with you here today. 
If you want to pick one of these up for yourself, use this URL: 
You can also take 20% off your order with the discount code "William20"
How Will The Harmoni Stand Up Desk Help With My Back Pain?
One of the most significant components of beating chronic low back pain is giving your body something else to snack on than common pain-provoking positions. 
For most people sitting is a pain trigger, and due to their level of sensitivity, sitting can become unbearable. 
Adding in the opportunity will give your body the chance to experience something other than sitting. 
With that being said, you don't want to replace sitting with standing. Standing all day has its complications, so the goal is to create a balance between the two.
This is where the Harmoni Stand-Up Desk comes in. Not only is it portable, but it allows you the option of having a functional work environment with a small footprint. 
So what you're getting with the Harmoni standing desk is the versatility of having something you can take anywhere, all while giving your body the breaks it needs from sitting all day and standing too much.
How Do You Assemble Harmoni Desk?
Assembling the Harmini Desk is actually super easy! It comes in 4 pieces and phase these little grooves to held guide you to putting the desk together within minutes! 
Here's how to do it. 
STEP 1: Assemble the "spine" of the table with the back support board.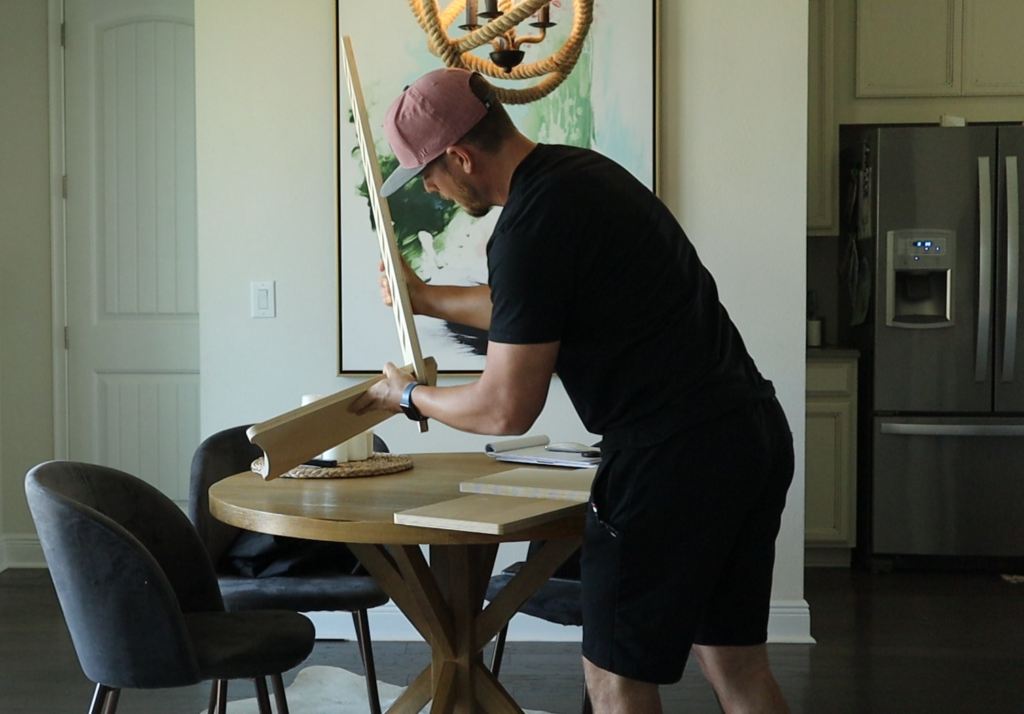 STEP 2: Attach the keyboard and mouse table top where you want it.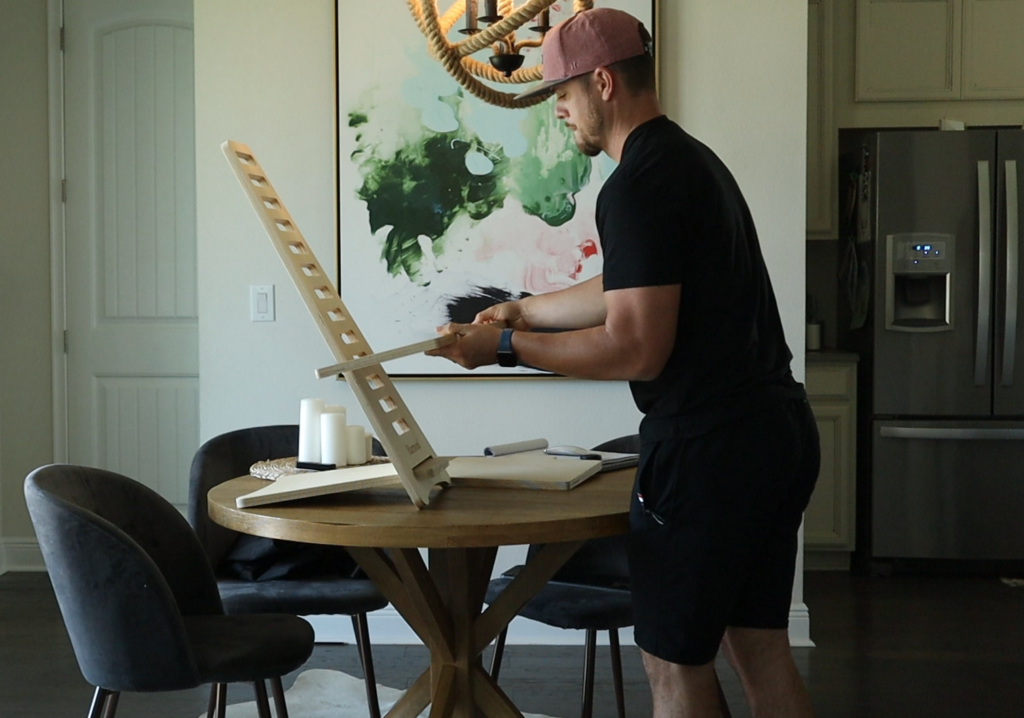 STEP 3: Attach the Laptop or Monitor table top where you want it.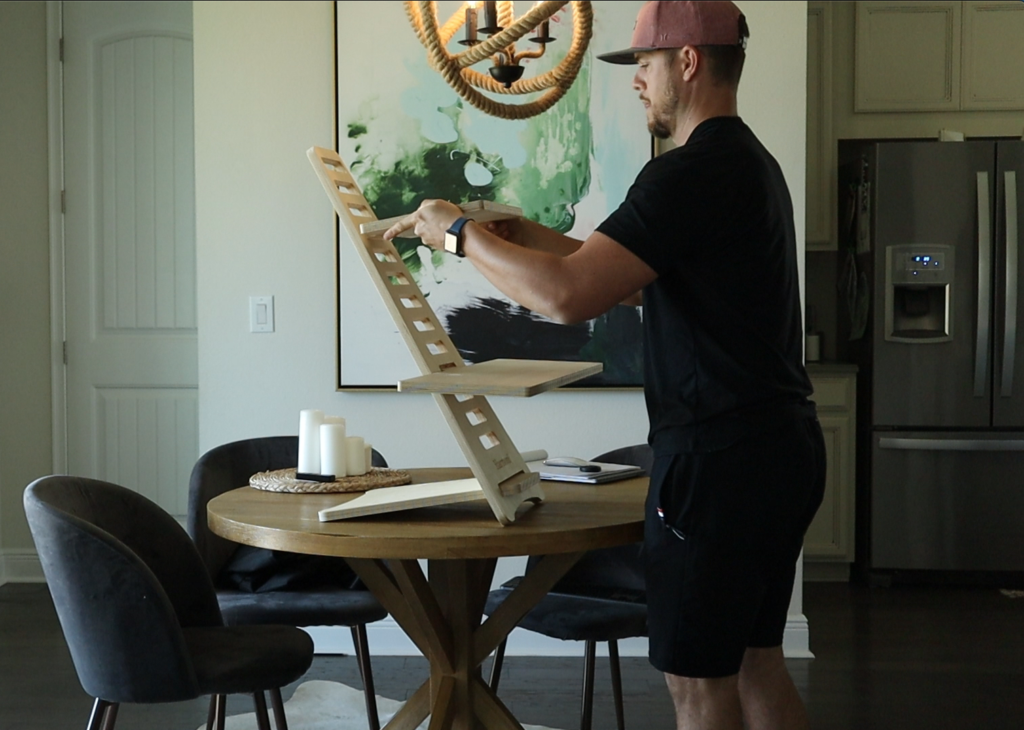 STEP 4: Make any adjustments needed and make sure the boards are level and the grooves are where they should be.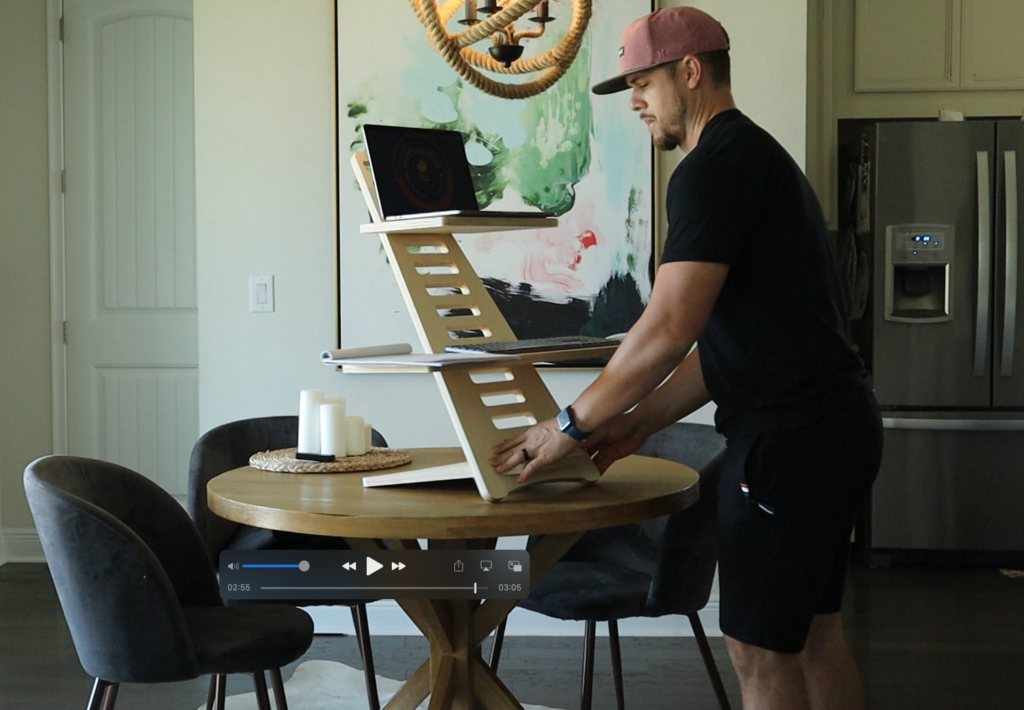 All in all, I love the way the Harmoni Desk blends functionality and portability with this product. It's small enough to fit in most work environments without the significant investment of a full-blown adjustable desk. 
It's affordable and can be taken with you wherever you go or may be working that day. 
To me, these factors or huge when. So it comes to finding something that fits into my active lifestyle and quest to live chronic pain-free and active.
To pick your own Harmoni Desk up use this URL link and be sure to use the code "William20" at checkout to get 20% off your purchase. 
Your purchase goes towards helping this brand continue to change lives all over the world!